Wave of support for school's ban on parents wearing pyjamas.
Darlington headteacher says she has been bombarded with encouragement after writing to parents asking them to dress properly when dropping children off.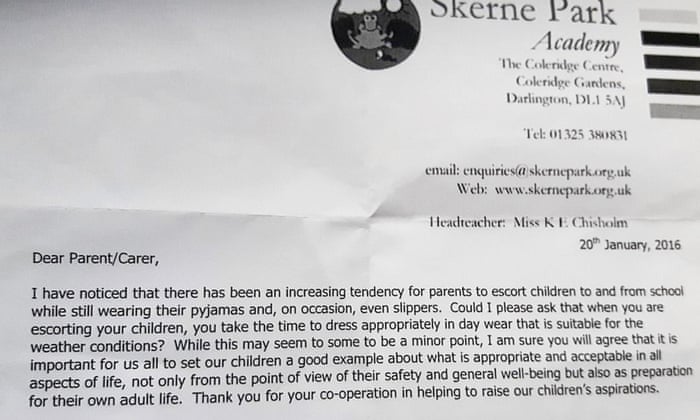 The letter to parents from Kate Chisholm, headteacher at Skerne Park Academy in Darlington. Photograph: Phil Naylor/PA
You can go on reading this astonishing piece of news, clicking on this
link
to The Guardian.
And this is the answer of one mother.